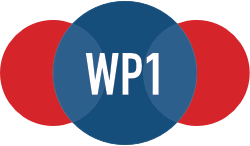 Chassis strain engineering for efficient gas feedstock conversion
The objective of WP1 is to provide an optimized strain for the conversion of the gas feedstock by metabolic engineering, flux analysis and the engineering of transport systems. The design of molecular genetic tools and the comprehensive characterization of selected strains will be essential.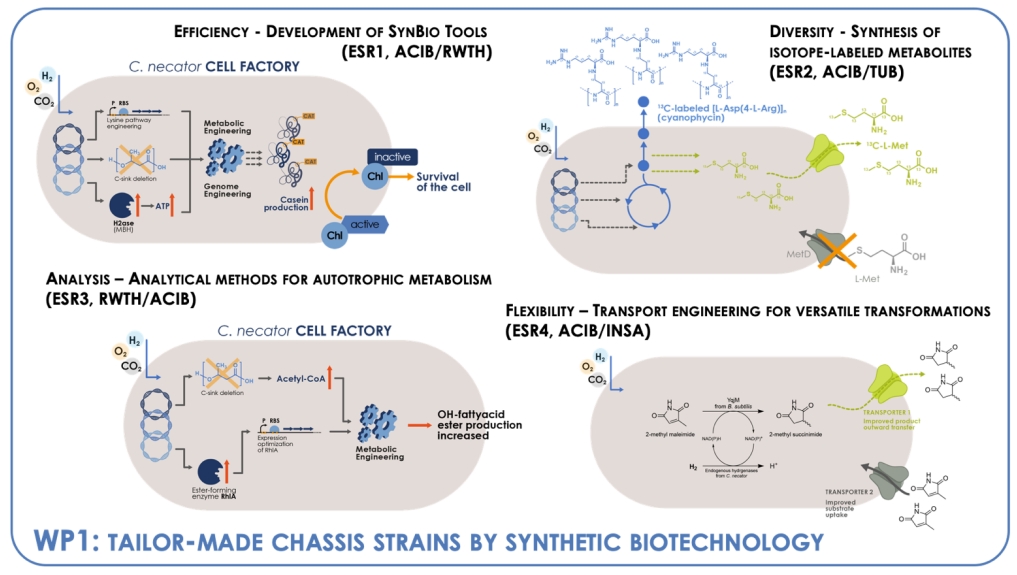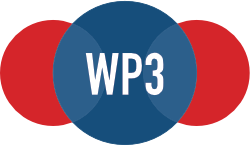 Process intensification of gas-driven processes
In WP3 the training network will develop a high-pressure lab-scale bioreactor for H2/CO2/O2-based reactions under consideration of the safety aspect. The engineered strains of WP1 and WP2 will be tested in this bioreactor and the physiological understanding of autotrophic fermentations will be improved.