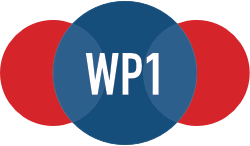 Chassis strain engineering for efficient gas feedstock conversion
The objective of WP1 is to provide an optimized strain for the conversion of the gas feedstock by metabolic engineering, flux analysis and the engineering of transport systems. The design of molecular genetic tools and the comprehensive characterization of selected strains will be essential.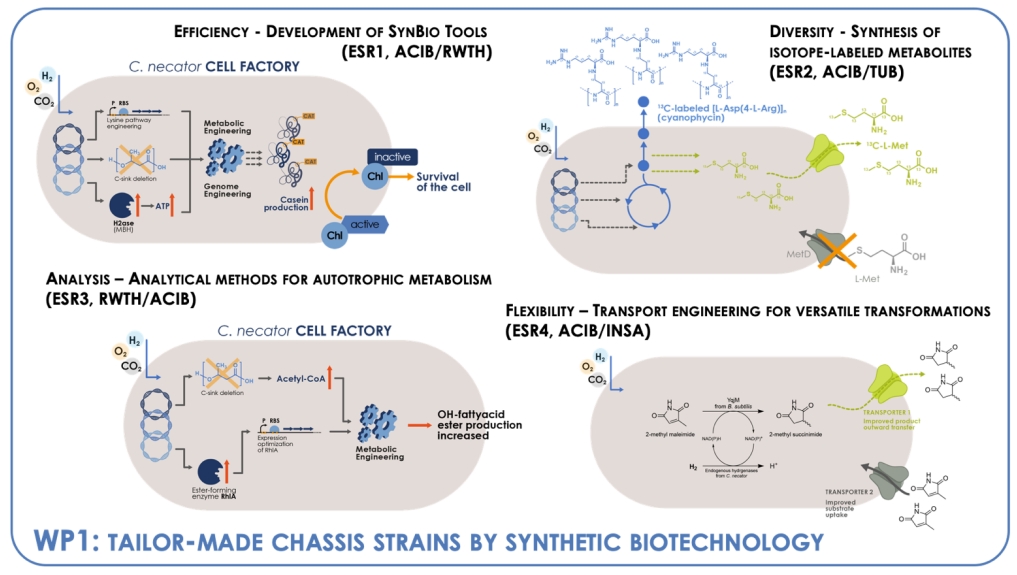 Hydrogen-driven whole-cell biotransformations
This WP aims to develop an enzymatic cascade reaction that is taking place in a whole-cell conversion with recombinantly expressed enzymes. Genetic tools that have been developed in WP1 will be applied for the expression.
H2-driven production of substituted piperidines in C. necator (WP2)
1st Supervisor: Dr. Lars Lauterbach
2nd Supervisor: Dr. Sandy Schmidt
TU Berlin
Engineering of C. necator for H2-driven production
of functionalized piperazines (WP2)
1st Supervisor: Dr. Lars Lauterbach
2nd Supervisor: Prof. Stéphane Guillouet
TU Berlin
Electrophotoautotrophic production of N-heterocycles by an
enzymatic cascade in Rhodopseudomonas palustris
1st Supervisor: Prof. Ricardo Louro
2nd Supervisor: Dr. Sandy Schmidt
University of Lisbon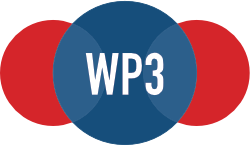 Process intensification of gas-driven processes
In WP3 the training network will develop a high-pressure lab-scale bioreactor for H2/CO2/O2-based reactions under consideration of the safety aspect. The engineered strains of WP1 and WP2 will be tested in this bioreactor and the physiological understanding of autotrophic fermentations will be improved.